FREE FRIDAY BOOK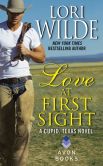 August 8, 2014: Today's Free Fridays book selection is LOVE AT FIRST SIGHT — the 1st book in Lori Wilde's dazzling new series takes place in Cupid, Texas, a place where every wish for love comes true.
Overview
"When it hits, you just know . . ."
Natalie McCleary couldn't believe her eyes—a lean-muscled, darkly tanned, nearly naked man stood in her path . . . and then it hit her: love. Everyone always told her it would hit like a thunderbolt, and she never believed them. But now she knew: practical, sensible Natalie was head over heels in love—with a stranger.
But ex-Navy SEAL Dade Vega wasn't about to be a stranger for long. He'd ridden into Cupid on his motorcycle, vowing to keep a promise he'd made to a military buddy. But a single glimpse of Natalie—soaking wet and unexpectedly tempting—changed his life forever.
But how can he offer her his love, when he can't even promise to stay in one place for longer than a week?
FREE FRIDAY APP

August 8,  2014: Today's Free Fridays app selection is KINGDOM OF DIAMONDS –  a classic match-3 game that takes you on a journey of a lifetime!

Liz and Darren are treasures hunters who have just discovered a stained-glass painting from an ancient ruin. By chance, Liz and Darren find a pair of diamonds that activates the painting and reveals a path to a new kingdom!
FREE FRIDAY VIDEO

August 8, 2014: Today's Free Fridays video selection is the first episode of TEENAGE MUTANT NINJA TURTLES (Volume 1: "Rise of the Turtles Part 1").
Master Splinter allows the Turtles to visit the surface for the first time, where they'll learn the importance of working as a team, uncover the mystery of their existence, and face fearsome enemies such as the Kraang and the ruthless Shredder.
FREE FRIDAY AUTHOR RECOMMENDATION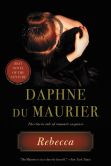 This week's Free Friday featured author Lori Wilde recommends…
"I grew up in the era of gothic romance, and loved the mystery of windswept moors and the dangerous suspense of loving a secretive man. Because of Daphne Du Maurier's lush storytelling, Rebecca is my absolute favorite."