I'm so excited about the Star Trek: Discover takeover at San Diego Comic Con from an art exhibit to panel AND a contest to take photos with Star Trek Officers! I'm ready to be beamed up Scotty! Who plans to meet me at the Gallery Takeover in Gaslamp and search for photos ops??? Tweet me to geek out in the gaslamp with Star Trek …….
STAR TREK: DISCOVERY GALLERY TAKEOVER
Thursday, July 20 to Sunday, July 23
CBS is creating a fully immersive Discovery experience at the Michael J. Wolf Fine Arts Gallery (363 Fifth Avenue); Comic-Con badges are not mandatory for entry. The exhibit will feature the debut of – and a photo opportunity with – the U.S.S. Discovery captain's chair and will showcase additional props, costumes, sketches and more from Discovery. One thousand fans each day will receive complimentary limited-edition Discovery posters, and the location will also house an official Star Trek Shop with items exclusive to Comic-Con.
#StarTrekDiscovery is coming to @Comic_Con​! Join cast and creatives on Saturday, July 22, 2:30PM PT in Ballroom 20. #SDCC2017 pic.twitter.com/NlHT3cAG1I

— Star Trek: Discovery (@startrekcbs) June 29, 2017
"MEET STARFLEET" STAR TREK: DISCOVERY PANEL
Saturday, July 22 at 2:30pm in Ballroom 20
Over 50 years ago, the world was first introduced to what would quickly become a cultural phenomenon. Star Trek was a television series that inspired developments in science and technology, broke social barriers, and transported viewers around the globe to new adventures and uncharted frontiers. This fall, Star Trek: Discovery follows the voyages of Starfleet on their missions to discover new worlds and new life forms, while learning that to truly understand all things alien, you must first understand yourself. Join cast members Sonequa Martin-Green, Jason Isaacs, Doug Jones, Shazad Latif, Mary Wiseman, Anthony Rapp and James Frain, alongside executive producers Alex Kurtzman, Gretchen J. Berg, Heather Kadin, Aaron Harberts and Akiva Goldsman for a conversation and introduction to Discovery.
The panel will be moderated by series guest star Rainn Wilson, who is set to play Harry Mudd, the charismatic conman and intergalactic criminal first introduced in Star Trek: The Original Series.
STAR TREK: DISCOVERY PEDICABS
Thursday, July 20 to Sunday, July 23
Fans can get free "intergalactic" rides throughout the Gaslamp District in pedicabs inspired by the design of the U.S.S. Discovery's captain's chair. The pedicabs will feature the series' chair's distinctive stitched black seats as well as video monitors built into its arm rests which, in this case, will screen trailers for the highly anticipated new show. As an added touch, each vehicle will display an illuminated U.S.S. Discovery delta shield on the back.
#TREKDISCOVERY CHALLENGE
Friday, July 21 & Saturday, July 22
Fans can take part in the #TrekDiscovery Challenge when they encounter an array of authentically costumed Trek ambassadors, representing crews from five of the Star Trektelevision series (The Original Series, The Next Generation, Deep Space Nine, Voyagerand Enterprise). Fans who post photos of themselves with each of the five series' crews – and also in the Discovery captain's chair at the Michael J. Wolf Fine Arts Gallery – and who tag all six photos with the #TrekDiscovery challenge hashtag on Twitter or Instagram, will be eligible to win a Roku streaming stick and a subscription to CBS All Access. Prizes will be awarded on a first-come, first-served basis. Fans can find clues regarding the location of the #TrekDiscovery crews by following @StarTrek on Twitter and Instagram.
Two to transport. #StarTrekDiscovery premieres September 24 on #CBSAllAccess: https://t.co/NIkRLo5Grq pic.twitter.com/P0Eyq0WsT1

— Star Trek: Discovery (@startrekcbs) July 17, 2017
17 July, 2017
Tags:
#TrekDiscoveryChallenge
,
Aaron Harberts
,
Akiva Goldsman
,
Alex Kurtzman
,
Anthony Rapp
,
Deep Space Nine
,
Doug Jones
,
DS9
,
Enterprise
,
Exhibition
,
Gretchen J. Berg
,
Heather Kadin
,
James Frain
,
Jason Isaacs
,
Mary Wiseman
,
Michael J. Wolf Fine Arts gallery
,
San Diego
,
San Diego Comic Con
,
SDCC
,
Shazad Latif
,
Sonequa Martin-Green
,
Star Fleet
,
Star Trek
,
Star Trek Takeover
,
Star Trek: Discovery
,
STAR TREK: DISCOVERY PEDICABS
,
StarTrekDiscovery
,
The Next Generation
,
Voyager
The Paley Center for Media is celebrating the life of Muhammad Ali
Muhammad Ali was the greatest who had a savvy understanding of how to market using TV as no other athlete had done before or have done since. A man who was more than an incomparable athlete but also an engaging activist that would not back down.
This is the opportunity to see four rare appearances from the Paley Archive that allows you to know him in his prime showcasing his influence on sports and culture.
ou will see footage of Ali's achievements in the ring, notably his rivalry with Joe Frazier. You will also experience Ali's eloquence and conscience in his 1969 conversation with William F. Buckley. The love that Ali generated is movingly on display during his fiftieth birthday, where such diverse celebrities as Whitney Houston, Billy Crystal, Howard Cosell, Wilma Rudolph, and Nelson Mandela pay tribute to the man who was indeed "The Greatest."
This is an opportunity to see him in his prime where you'll be able to hear his own words about his journey as a Black Man, an athlete, activist and Muslim before he became ill.
Muhammad Ali's TV appearances show a natural telegenic skill that's a play book for current celebrities but will they have the same timeless longevity?
Muhammad Ali The Greatest, Captured by TV
Saturday, June 11, 2016
to Sunday, June 19, 2016
12:05 pm PT
Los Angeles
(see below for schedule)
Weekends Only
Simply, THE GREATEST. There are no more fitting words for Muhammad Ali.

We invite you to gather with fellow fans at the Paley Center for the next two weekends for the screening of a few of our Muhammad Ali rarities. These are just a few of the rich and incredible jewels found in our Paley Archive. Not a member yet? Join now and visit the Paley Archive to discover even more about THE GREATEST.

We look forward to seeing you this weekend and every time you visit us here at The Paley Center for Media.

Warmest,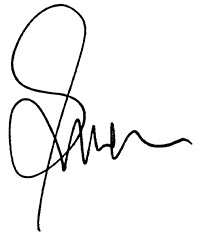 Gwendolyn Pointer 
Vice President, Development & Membership
The Paley Center for Media

Weekend Screenings, June 11 & 12, 18 & 19
Incomparable athlete and engaging activist, Muhammad Ali lived his triumphant life on television. We have selected four rare programs from the Paley Archive that exemplify Ali's wide-ranging contribution to sports and culture and celebrate the life of "The Greatest."
12:05 pm
ESPN: Classic Battle Lines: Muhammad Ali vs. Joe Frazier I
This ESPN documentary provides a historical context for one of the greatest rivalries in sports, Ali versus Frazier. The program documents how the "Fight of the Century" came about in 1971. (50 minutes; 2002)
1:00 pm
Firing Line: Muhammad Ali
In a profoundly philosophical and emotional discussion with William F. Buckley, Muhammad Ali discusses his name change, his beliefs as a Muslim, and his dealing with the U.S. draft board. Few athletes have been so open about their religious and political beliefs. (53 minutes; 1969)
2:00 pm
Muhammad Ali: 50th Birthday Celebration
Muhammad Ali's fiftieth birthday was a time of joyous celebration as celebrities gather to salute The Greatest. Among the copious highlights are Whitney Houston's rendition of "The Greatest Love of All"; Billy Crystal's routine about Ali and sportscaster Howard Cosell; gold medalist Wilma Rudolph talking about the 1960 Olympics; and Ella Fitzgerald escorted to stage by boxers Ken Norton and Joe Frazier. Also featured are the Four Tops, Dustin Hoffman, Hammer, Blair Underwood, and the Pointer Sisters. Ali's reaction shots during the proceedings are priceless. (115 minutes; 1992)
4:00 pm
Outside The Lines: Muhammad Ali: Still The Greatest
 Hosted by James Earl Jones, this ESPN documentary provides a nice overview to the public and private sides of Ali. The program deftly weaves rare footage with pertinent interviews with such personalities as Howard Cosell, Jim Brown, George Foreman, and Angelo Dundee. (48 minutes; 1994)
9 June, 2016
Tags:
1960 Olympics
,
Activist
,
Angelo Dundee
,
Athlete
,
Beverly Hills
,
Billy Crystal
,
Blair Underwood
,
Boxing
,
Culture
,
Dustin Hoffman
,
ESPN
,
Exhibition
,
George Foreman
,
Howard Cosell
,
James Earl Jones
,
Jim Brown
,
Joe Frazier
,
Ken Norton
,
Los Angeles
,
Muhammad Ali
,
Nelson Mandela
,
Paley Archive
,
Paley Center
,
sports
,
The Greatest
,
Whitney Houston
,
William F. Buckley
,
Wilma Rudolph