Say goodbye to summer and HELLO to fall this Labor Day weekend with the L.A. Times the Taste 2017! It's days and nights fully of delicious food from the best chef's in LA.
This adult only event is a blast perfect for couples, friends and singles looking to mingle so make sure your style game is on point! You'll need to look your best for the conversation with chefs who discuss how the fell in love with cooking, food inspiration and cuisine! I'm very excited to hear and taste food from Jenee Kim talk about Parks BBQ (Korean), Pawan Mahendro talk Indian
cuisine Badmash, Ron Finley will talk about gardening and Breana Jackson of Sugar and Spice: Baked by Bre a self taught baker. Did I mention that Machete himself is going to talk with Jonathan Gold about tacos and doughnuts???
KICK OFF THE TASTE WITH A VERY SPECIAL EVENING
Hosted by All The Taste's Hosts and Co-Hosts: Fri., Sept. 1, 7:30 – 10:30 p.m.
Enjoy an opening night soirée mingling with The Times' hosts along with many of the weekend's participating chefs and bartenders. You'll partake in a focused collection of tastings, distinctive cocktail and wine offerings. To maintain the intimate nature of the evening, only a limited number of tickets are available.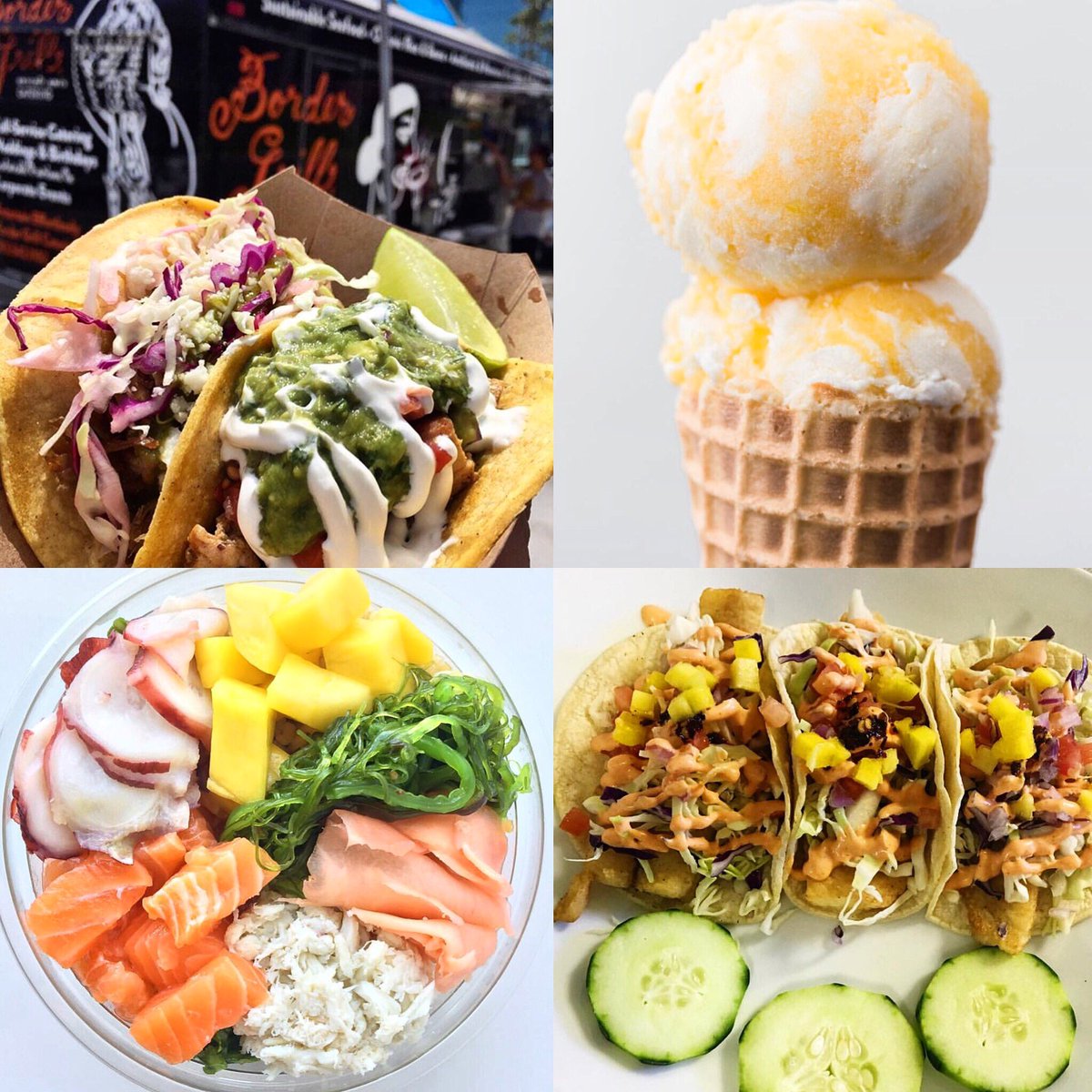 Field to Fork – Hosted by Amy Scattergood, Times Food Editor, and Sang Yoon, Chef/Owner of Father's Office and Lukshon; Sat., Sept. 2, noon to 3 p.m.
Inspired by Southern California's agricultural roots and DIY attitude, Yoon and Miles Thompson (Michael's) will each share their farmers market savvy through individual cooking demos using their favorite bright and flavorful ingredients. Scattergood will lead a discussion about the importance of farms and eating local with Romeo Coleman (Coleman Family Farms), Alex Weiser (Weiser Family Farms) and Wes Whitsell (Manuela). Restaurants include Aqui es Texcoco, Banh Oui, Cento Pasta Bar, Coni'Seafood, Cruciferous, M Café, Maury's Bagels, McConnell's Fine Ice Creams, Robert's Catering Service and VCHOS Pupuseria Moderna. BUY TICKETS
Sunday Block Party – Hosted by Noelle Carter, Times Test Kitchen Director, and Sherry Yard, Chef/Owner ofTuck Room Tavern; Sun., Sept. 3, noon to 3 p.m.
Great food and good times are the order of the day at the block party on the backlot, where Yard will demystify pastry-baking for home cooks and David LeFevre (Manhattan Beach Post) will give a master class on making biscuits. Carter will host a talk with Chris Phelps (Salt's Cure) about what it means to brunch at some of the most innovative spots around town, with additional panelists to be announced. Restaurants include Cheezus, Cocobella Creamery, E.A.K. Ramen, Hotville Chicken & Chops, Hummus Yummy Food Truck, MessHall, Otium, Rosaliné, The Butcher's Daughterand Tuck Room Tavern. BUY TICKETS
Dinner with a Twist – Hosted by Jonathan Gold, Times Restaurant Critic, Jenn Harris, Times Deputy Food Editor, Antonia Lofaso, Chef/Owner of Scopa Italian Roots and Black Market Liquor Bar, and Marco A. Ramos, Mixologist at Scopa Italian Roots; Sat., Sept. 2, 7:30 to 10:30 p.m.
L.A.'s dining and cocktail culture takes the stage with a chef-bartender demo by Lofaso and Ramos, and by Allan Katz and Jonathan Whitener (Here's Looking At You). Breana Jackson (Sugar & Spice: Baked by Bre), Danielle Bennett (Lady on the Rocks), Derrick Lewis (Not Your Mama's Kitchen) and Chef E Dubble (E Dubble Catering/Grilled Fraiche) will celebrate urban gastronomy with a collaborative showcase of their signature concoctions, and Meredith Hayman (Michael's), Gabriella Mlynarczyk (Accomplice Bar) and Brynn Smith (Sotto) will shake it up with a group demo. Restaurants include Barrel & Ashes, Beauty & Essex, Black Market Liquor Bar, Faith & Flower, Mayura Indian Restaurant, Pedalers Fork, Scopa Italian Roots, Szechuan Impression, The Bellwether, The Ponte and Wolf. BUY TICKETS
Flavors of L.A. – Hosted by Jonathan Gold, Times Restaurant Critic, and Gilberto Cetina Jr., Chef/Owner ofChichen Itza and Holbox; Sun., Sept. 3, 7:30 to 10:30 p.m.
Closing night of The Taste embraces the depth and diversity of flavors that make Los Angeles one of the most exciting places to dine through demos by Cetina, Wes Avila (Guerrilla Tacos) and the team behind Badmaash: Pawan, Nakul and Arjun Mahendro. Gold will explore Korean barbecue with masters of the grill: Jenee Kim (Park's Barbeque) and Chris Oh (Seoul Sausage Co.). Restaurants include Chichen Itza, Frankland's Crab & Co., Gus's World Famous Fried Chicken, Holbox, Luv2eat Thai Bistro, Meals by Genet, Pasta Sisters, Revolutionario North African Tacos, Same Same and Worldwide Tacos. BUY TICKETS