It's Deborah Cox's world and we are just living in it! I wasn't sure what to expect from the first U.S. National tour of The Bodyguard at the Hollywood Pantages Theatre. I expected a few iconic Whitney Houston and a reenactment of the 1992 Oscar nominated film by Lawrence Kasdan but this is a London West End musical show and WHAT a show!
I got more than I expected from the shocking opening moment that got my heart pounding with gunfire and a video montage of the work famous Rachel Marron played by Grammy® Award-nominated and multi-platinum R&B/pop recording artist and film/TV actress Deborah Cox and Judson Mill as Frank Farmer the bodyguard who steals her heart.
This is a departure from the film that sprinkles movie magic but weaves Deborah's voice throughout. She's not playing Whitney Houston but instead makes the role her own. I don't want to give anything away but the show has a great fast pace with a supporting cast that surrounds Deborah as they twinkle on the stage.
Don't worry the classic scene where Frank sweeps Rachel into his arms was played out with talented background dancers that gave a frantic feel necessary to make the scene chaotic and exciting. The strobing lights, the music, the movement and feints had me wondering how it would look and I for one <gasped> it was DAMNED sexy and really looked good on the stage.
I really enjoyed having my musical with a little suspense and lots of great singing by Jasmin Richardson (Nicki Marron) and Kevelin B. Jones III (Fletcher) as well as the supporting cast. I really enjoyed the change in the sister relathinshiop between Rachel & Nicki with deep abiding love at war with jealous rivalry. The father son vibe between Frank and Fletcher was sweet and would appeal to anyone who wants a family of their own.
If you're a huge fan of the film and think this hits all the same dots be ready for a surprise because they changed some major plot points to keep the pace of the show fast as well as create emotional connection with the audience. I'd like to say that I'm a Rachel but am more like a Nicki!
I'm very excited to have seen the show and really recommend it to fans of musicals, Deborah Cox and (of course) Whitney Houston! Watching the Bodyguard was like watching a an album with the music keeping the story on pace and the voices of the cast soaring to the heavens with music that had me tapping my feet all night long. Make sure you stay till the lights come on because the cast has a special treat that will have everyone dancing out onto the street!
Former Secret Service agent turned bodyguard, Frank Farmer, is hired to protect superstar Rachel Marron from an unknown stalker. Each expects to be in charge; what they don't expect is to fall in love. A romantic thriller, THE BODYGUARD features a host of irresistible classics including So Emotional, One Moment in Time, Saving All My Love, Run to You, I Have Nothing, I Wanna Dance with Somebody and one of the biggest selling songs of all time – I Will Always Love You.
PERFORMANCE INFORMATION:          Tickets are available at www.HollywoodPantages.com or www.Ticketmaster.com or by calling 1-800-982-2787, as well as at theHollywood Pantages Box Office (6233 Hollywood Blvd) and all Ticketmaster Outlets. The
performance schedule for THE BODYGUARD is Tuesday through Friday at 8pm, Saturday at 2pm & 8pm, and Sunday at 1pm & 6:30pm. Opening Night is Tuesday, May 2, 2017 at 8pm. Deborah Cox is not scheduled to perform at the matinee performances. recommended for ages 13 and up. (Children under 5 will not be admitted to the theatre. All patrons must have a ticket, regardless of age.) Running Time: 2 hours and 15 minutes including intermission. Tickets start at $35.
3 May, 2017
Tags:
A Class Act
,
Alejandra Matos
,
Alex Corrado
,
Benjamin Rivera
,
Bill Devaney
,
Black & White
,
Bradford Rahmlow
,
Brendon Chan
,
Charles Gray
,
Chris Egan
,
Deborah Cox
,
DeQuina Moore
,
Douglas Baldeo
,
Dreamgirls
,
Duncan McLean
,
FBI agent Ray Court
,
gotham
,
Hannibal
,
I Have Nothing
,
I Wanna Dance with Somebody
,
I Will Always Love You
,
Idlewild Music Festival
,
Jaquez André Sims
,
Jarid Faubel
,
Jasmin Richardson
,
Jersey Boys
,
Jonathan Hadley
,
Jorge Paniagua
,
Karen Bruce
,
Kevelin B. Jones III
,
Kinky Boots
,
Lauren Tanner
,
Maria Cristina Slye
,
Mark Henderson
,
Matthew Schmidt
,
Matthew Smedal
,
Megan Elyse Fulmer
,
Memphis
,
Mike Dixon
,
Motown
,
Naomi C. Walley
,
Nicki Marron
,
Nicole Spencer
,
One Moment in Time
,
Oregon Shakespeare Festival
,
Regional: The Full Monty
,
Richard Beadle
,
Richard Brooker
,
Run to You
,
Saving All My Love
,
Sean Rozanski
,
So Emotional
,
Stalker
,
Sy Spector
,
The BodyGuard
,
The Color Purple
,
The Pantages
,
Thea Sharrock
,
Tim Hatley
,
Tony Scibelli
,
Tour: The Lion King
,
Whitney Houston
,
Willie Dee
,
X-Men: First Class
The Paley Center for Media is celebrating the life of Muhammad Ali
Muhammad Ali was the greatest who had a savvy understanding of how to market using TV as no other athlete had done before or have done since. A man who was more than an incomparable athlete but also an engaging activist that would not back down.
This is the opportunity to see four rare appearances from the Paley Archive that allows you to know him in his prime showcasing his influence on sports and culture.
ou will see footage of Ali's achievements in the ring, notably his rivalry with Joe Frazier. You will also experience Ali's eloquence and conscience in his 1969 conversation with William F. Buckley. The love that Ali generated is movingly on display during his fiftieth birthday, where such diverse celebrities as Whitney Houston, Billy Crystal, Howard Cosell, Wilma Rudolph, and Nelson Mandela pay tribute to the man who was indeed "The Greatest."
This is an opportunity to see him in his prime where you'll be able to hear his own words about his journey as a Black Man, an athlete, activist and Muslim before he became ill.
Muhammad Ali's TV appearances show a natural telegenic skill that's a play book for current celebrities but will they have the same timeless longevity?
Muhammad Ali The Greatest, Captured by TV
Saturday, June 11, 2016
to Sunday, June 19, 2016
12:05 pm PT
Los Angeles
(see below for schedule)
Weekends Only
Simply, THE GREATEST. There are no more fitting words for Muhammad Ali.

We invite you to gather with fellow fans at the Paley Center for the next two weekends for the screening of a few of our Muhammad Ali rarities. These are just a few of the rich and incredible jewels found in our Paley Archive. Not a member yet? Join now and visit the Paley Archive to discover even more about THE GREATEST.

We look forward to seeing you this weekend and every time you visit us here at The Paley Center for Media.

Warmest,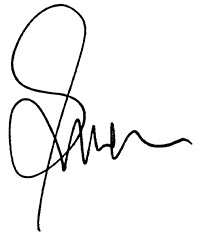 Gwendolyn Pointer 
Vice President, Development & Membership
The Paley Center for Media

Weekend Screenings, June 11 & 12, 18 & 19
Incomparable athlete and engaging activist, Muhammad Ali lived his triumphant life on television. We have selected four rare programs from the Paley Archive that exemplify Ali's wide-ranging contribution to sports and culture and celebrate the life of "The Greatest."
12:05 pm
ESPN: Classic Battle Lines: Muhammad Ali vs. Joe Frazier I
This ESPN documentary provides a historical context for one of the greatest rivalries in sports, Ali versus Frazier. The program documents how the "Fight of the Century" came about in 1971. (50 minutes; 2002)
1:00 pm
Firing Line: Muhammad Ali
In a profoundly philosophical and emotional discussion with William F. Buckley, Muhammad Ali discusses his name change, his beliefs as a Muslim, and his dealing with the U.S. draft board. Few athletes have been so open about their religious and political beliefs. (53 minutes; 1969)
2:00 pm
Muhammad Ali: 50th Birthday Celebration
Muhammad Ali's fiftieth birthday was a time of joyous celebration as celebrities gather to salute The Greatest. Among the copious highlights are Whitney Houston's rendition of "The Greatest Love of All"; Billy Crystal's routine about Ali and sportscaster Howard Cosell; gold medalist Wilma Rudolph talking about the 1960 Olympics; and Ella Fitzgerald escorted to stage by boxers Ken Norton and Joe Frazier. Also featured are the Four Tops, Dustin Hoffman, Hammer, Blair Underwood, and the Pointer Sisters. Ali's reaction shots during the proceedings are priceless. (115 minutes; 1992)
4:00 pm
Outside The Lines: Muhammad Ali: Still The Greatest
 Hosted by James Earl Jones, this ESPN documentary provides a nice overview to the public and private sides of Ali. The program deftly weaves rare footage with pertinent interviews with such personalities as Howard Cosell, Jim Brown, George Foreman, and Angelo Dundee. (48 minutes; 1994)
9 June, 2016
Tags:
1960 Olympics
,
Activist
,
Angelo Dundee
,
Athlete
,
Beverly Hills
,
Billy Crystal
,
Blair Underwood
,
Boxing
,
Culture
,
Dustin Hoffman
,
ESPN
,
Exhibition
,
George Foreman
,
Howard Cosell
,
James Earl Jones
,
Jim Brown
,
Joe Frazier
,
Ken Norton
,
Los Angeles
,
Muhammad Ali
,
Nelson Mandela
,
Paley Archive
,
Paley Center
,
sports
,
The Greatest
,
Whitney Houston
,
William F. Buckley
,
Wilma Rudolph
Am so excited that Brandy is going to play Roxie Hart at the Pantages! I can't believe the little girl who sang 'I wanna be down' is down for this sexy Broadway tour! I'm sure that her voice will add a new dimension to Roxie.
I might have to read the book by Fred Ebb and Bob Fosse and of course I already know the  music by John Kander and lyrics by Fred Ebb.
It's exciting to see CHICAGO here at that Pantages it's #1 longest-running American musical in Broadway history.
The show will be at the Hollywood Pantages Theatre from April 26 – May 1, 2016 so make sure you take advantage of the pre-sale for this Broadway record-breaking, Tony Award-Winning Musical straight from the great white way. Producers Barry and Fran Weissler and the Nederlander organization has Grammy Award-Winner Brandy Norwood as Roxie Hart as they welcome Chicago the Musical back to the Hollywood Pantages.
It's exciting that Brandy Norwood who made her Broadway debut as "Roxie Hart" from April 28th through August 2nd 2015 in a limited run on Broadway.  I met Brandy with her multi-platinum  self-titled debut album and got to know her as the star of 'Moesha'. She made history starring in Disney's Cinderella as its first black princess with Whitney Houston. Not that she's rested on her laurels she's been putting out music and starring in TV shows with winning at 2014 NAACP Image Award playing Chardonnay on BET's 'The Game'.
Her next project is a new series called 'Zoe Ever After' on BET where she plays Zoe Moon (Norwood). It's a comedy that focuses on Zoe as she navigates life as a divorcee from a famous boxer as she forges a new path of dating, being a single mom and being the 'boss' of her own cosmetic line! Keep up with Brandy at http://TheNextBrandyBlog.com
Tickets for CHICAGO are currently available for purchase by Season Ticket Holders online at www.HollywoodPantages.com or by calling 866-755-2929 (Mon-Fri; 9:30am-5:30pm). Groups of 10 or more will be available on Thursday, December 17th by visiting www.PantagesGroups.com or by calling 866-755-3075. Individual tickets will go on sale to the general public on Sunday, February 21st at 10am PT online atwww.HollywoodPantages.com or www.Ticketmaster.com or by phone at 800-982-2787. Ticket prices start at $29.
Produced by Barry and Fran Weissler, CHICAGO is the winner of six 1997 Tony Awards including Best Musical Revival and the Grammy Award for Best Musical Cast Recording.
Set amidst the razzle-dazzle decadence of the 1920s, CHICAGO is the story of Roxie Hart, a housewife and nightclub dancer who maliciously murders her on-the-side lover after he threatens to walk out on her. Desperate to avoid conviction, she dupes the public, the media and her rival cellmate, Velma Kelly, by hiring Chicago's slickest criminal lawyer to transform her malicious crime into a barrage of sensational headlines, the likes of which might just as easily be ripped from today's tabloids.
The national tour is directed by David Hyslop and choreographed by David Bushman.  Walter Bobbie is the director of the original New York Production and Ann Reinking was the original choreographer in the style of Bob Fosse. CHICAGO features set design by John Lee Beatty, costume design by William Ivey Long, lighting design by Ken Billington and sound design by Scott Lehrer. The production also features orchestrations by Ralph Burns, supervising music direction by Rob Fisher.
The performance schedule for CHICAGO is Tuesday through Friday at 8pm, Saturday at 2pm & 8pm and Sunday at 1pm & 6:30pm. Opening Night is Tuesday, April 26, 2016 at 8pm.
CHICAGO is recommended for ages 13 and up. (Children under 5 will not be admitted to the theatre. All patrons must have a ticket, regardless of age.)
Individual tickets for CHICAGO start at $29. Prices are subject to change without notice.
For tickets or more information about the Los Angeles engagement of CHICAGO, please visit the official website for Hollywood PantagesTheatre: www.HollywoodPantages.com/Chicago.
Official show site:        www.ChicagoTheMusical.com
To view this email as a web page, go  here.

9 February, 2016
Tags:
Ann Reinking
,
Barry and Fran Weissler
,
BET
,
Black Princess
,
Bob Fosse
,
Brandie
,
Brandy Norwood
,
Broadway
,
Chardonnay
,
Chicago the Musical
,
choreographer
,
Cinderella
,
Comedy
,
David Bushman
,
David Hyslop
,
Disney
,
Fred Ebb
,
Grammy
,
John Lee Beatty
,
Ken Billington
,
Musical
,
NAACP
,
Ralph Burns
,
Rob Fisher
,
Roxie Hart
,
Scott Lehrer
,
The Game
,
Tony Award Winning Musical
,
Tour
,
Walter Bobbie
,
Whitney Houston
,
William Ivey Long
,
Zoe Ever After
,
Zoe Moon