The Paley Center for Media is celebrating the life of Muhammad Ali
Muhammad Ali was the greatest who had a savvy understanding of how to market using TV as no other athlete had done before or have done since. A man who was more than an incomparable athlete but also an engaging activist that would not back down.
This is the opportunity to see four rare appearances from the Paley Archive that allows you to know him in his prime showcasing his influence on sports and culture.
ou will see footage of Ali's achievements in the ring, notably his rivalry with Joe Frazier. You will also experience Ali's eloquence and conscience in his 1969 conversation with William F. Buckley. The love that Ali generated is movingly on display during his fiftieth birthday, where such diverse celebrities as Whitney Houston, Billy Crystal, Howard Cosell, Wilma Rudolph, and Nelson Mandela pay tribute to the man who was indeed "The Greatest."
This is an opportunity to see him in his prime where you'll be able to hear his own words about his journey as a Black Man, an athlete, activist and Muslim before he became ill.
Muhammad Ali's TV appearances show a natural telegenic skill that's a play book for current celebrities but will they have the same timeless longevity?
Muhammad Ali The Greatest, Captured by TV
Saturday, June 11, 2016
to Sunday, June 19, 2016
12:05 pm PT
Los Angeles
(see below for schedule)
Weekends Only
Simply, THE GREATEST. There are no more fitting words for Muhammad Ali.

We invite you to gather with fellow fans at the Paley Center for the next two weekends for the screening of a few of our Muhammad Ali rarities. These are just a few of the rich and incredible jewels found in our Paley Archive. Not a member yet? Join now and visit the Paley Archive to discover even more about THE GREATEST.

We look forward to seeing you this weekend and every time you visit us here at The Paley Center for Media.

Warmest,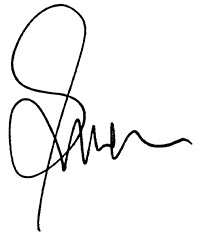 Gwendolyn Pointer 
Vice President, Development & Membership
The Paley Center for Media

Weekend Screenings, June 11 & 12, 18 & 19
Incomparable athlete and engaging activist, Muhammad Ali lived his triumphant life on television. We have selected four rare programs from the Paley Archive that exemplify Ali's wide-ranging contribution to sports and culture and celebrate the life of "The Greatest."
12:05 pm
ESPN: Classic Battle Lines: Muhammad Ali vs. Joe Frazier I
This ESPN documentary provides a historical context for one of the greatest rivalries in sports, Ali versus Frazier. The program documents how the "Fight of the Century" came about in 1971. (50 minutes; 2002)
1:00 pm
Firing Line: Muhammad Ali
In a profoundly philosophical and emotional discussion with William F. Buckley, Muhammad Ali discusses his name change, his beliefs as a Muslim, and his dealing with the U.S. draft board. Few athletes have been so open about their religious and political beliefs. (53 minutes; 1969)
2:00 pm
Muhammad Ali: 50th Birthday Celebration
Muhammad Ali's fiftieth birthday was a time of joyous celebration as celebrities gather to salute The Greatest. Among the copious highlights are Whitney Houston's rendition of "The Greatest Love of All"; Billy Crystal's routine about Ali and sportscaster Howard Cosell; gold medalist Wilma Rudolph talking about the 1960 Olympics; and Ella Fitzgerald escorted to stage by boxers Ken Norton and Joe Frazier. Also featured are the Four Tops, Dustin Hoffman, Hammer, Blair Underwood, and the Pointer Sisters. Ali's reaction shots during the proceedings are priceless. (115 minutes; 1992)
4:00 pm
Outside The Lines: Muhammad Ali: Still The Greatest
 Hosted by James Earl Jones, this ESPN documentary provides a nice overview to the public and private sides of Ali. The program deftly weaves rare footage with pertinent interviews with such personalities as Howard Cosell, Jim Brown, George Foreman, and Angelo Dundee. (48 minutes; 1994)