Fans rejoice because LAIKA LIVE is BIGGER than last year!
The first installation was such a success Laika is coming back three times bigger and bringing Coraline, ParaNorman, The Boxtrolls, Kubo and the Two Strings and the upcoming Missing Link. This exhibition offers attendees the opportunity to learn about how the films are made with a curated tour. Laika fans will be able to take photos with beloved characters at the exhibit and offsite throughout the Gaslamp Quarter including Coraline and Other Mother celebrating the 10th anniversary (release date February 9, 2009). Get ready to meet Mr. Link the star of Missing Link (April 19, 2019 release), see the set and puppet from the new upcoming film.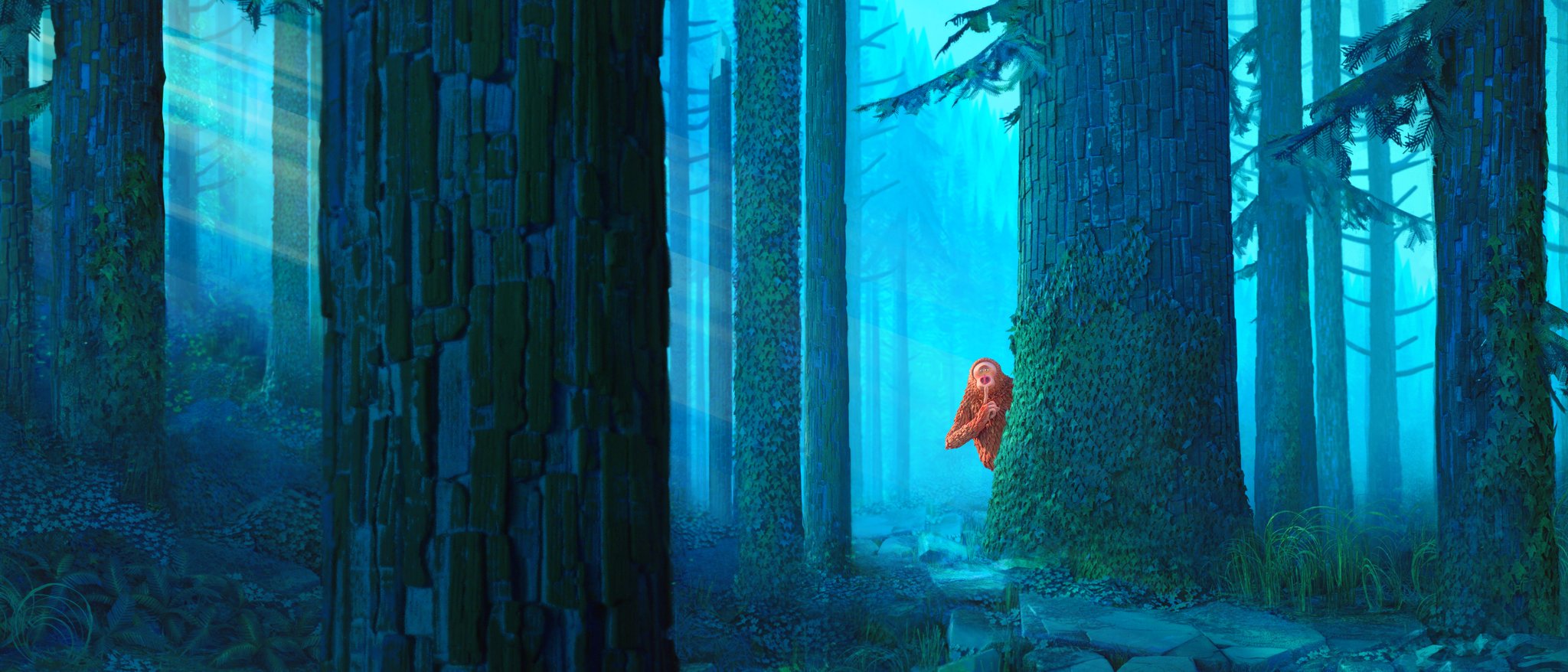 LAIKA LIVE is celebrating the Coraline 10th Anniversary, PRIDE and Comic-Con
Celebrations in one stop motion collection and of course the opportunity to purchase SDCC exclusive items AND enter to win prizes that you want to get your hands on.
LAIKA LIVE exhibit is from Friday, July 13 – Sunday, July 22, 2018 coinciding with the city's PRIDE and Comic-Con festivities in a larger venue at 350 Fifth Avenue (Gaslamp) that is free for everyone! On display will be an extensive display of  props, puppets, and sets from LAIKA's critically acclaimed and award-winning films. They have brought fan art, technology demonstrations, drawings for a pair of coveted Coraline Dunks from Nike, social media activations, LAIKA merchandise offered for sale (including brand new items and limited edition Coraline items), multiple giveaways, and more.
LAIKA President & CEO Travis Knight will lead a Facebook Live tour of the exhibit and do an autograph signing with a soon-to-be-announced special guest on Saturday, July 21.
WHERE:               LAIKA LIVE
San Diego's Gaslamp District
350 Fifth Avenue (between J & K Streets)
San Diego, CA 92101
WHEN:                 Friday, July 13 to Sunday, July 22, 2018
Hours of Operation:
Friday, 7/13:  2-10pm
Saturday, 7/14: 2-10pm
Sunday, 7/15:  11am-5pm
Monday, 7/16:  12-5pm
Tuesday, 7/17: 12-5pm
Wednesday, 7/18: 12-5pm
Thursday, 7/19:  10am-10pm
Friday, 7/20:  10am-11pm
Saturday, 7/21: LAIKA store opens at 10am; exhibit: 2:00pm-11pm
Sunday, 7/22: 10am-6pm
HIGHLIGHTS:   
Saturday, July 21 (with soon-to-be announced special guest)
11am:  LAIKA President & CEO Travis Knight (director of Kubo and the Two Strings) will take Facebook Live guests on a tour of the exhibit.  (Details tba)
12:30 to 2:00pm:   Autograph signing session with Travis Knight.  Autographs of merchandise (available at the store at LAIKA LIVE) will be available on a first-come, first-served basis, time permitting.
WHAT TO SEE at LAIKA LIVE:     
Sets, puppets, props and technology demonstrations from all four LAIKA films as well as our hero puppet and a set from the studio's upcoming Missing Link.
LAIKA merchandise available for purchase.
Daily drawing for one pair of collectible Coraline Dunks from Nike.
Photo ops with LAIKA costume characters, including:
◦ Coraline and Other Mother from Coraline
◦  Norman and Zombie Judge from ParaNorman
◦  Boxtrolls Fish and Sparky from The Boxtrolls
◦  Kubo, Monkey and Beetle from Kubo and the Two Strings
◦  Mister Link from Missing Link
ABOUT LAIKA
Fueled by the vision of its President & CEO Travis Knight, the animation studio LAIKA was founded in 2005.  Located just outside of Portland, Oregon, LAIKA was awarded a Scientific and Technology Oscar® plaque in 2016 for its innovation in 3D printing. All of LAIKA's four films: Coraline (2009), ParaNorman (2012), The Boxtrolls (2014) and Kubo and the Two Strings (2016) were nominated for the Academy Award® for Outstanding Animated Feature.  Kubo and the Two Stringsalso won the BAFTA Award for Best Animated Film and received an additional Oscar® nomination for Visual Effects.  LAIKA's next film, Missing Link, will be released April 19, 2019 by Annapurna Pictures with foreign sales being handled by AGC International, the sales arm of AGC Studios.  The film boasts a roster of international stars including Hugh Jackman, Zoe Saldana and Zach Galifianakis.  www.laika.com @LAIKAstudios
For more details and updated hours of operation, please visit www.laika.com.
#LAIKAStudios
Facebook: https://www.facebook.com/laikastudios
Twitter: https://twitter.com/LAIKAStudios
Instagram: https://www.instagram.com/laikaStudios/
YouTube: https://www.youtube.com/laikastudios