Who's your favorite James Bond 007?   Mine is Roger Moore the James Bond I grew up so suave, sexy and of course the charming accent <sigh>
I'm excited to celebrate 50 years of Bond at SDCC 
You can figure that out with the release of the Bond 50 Blue-Ray collection that will be released on September 25, 2012 and if you pre-order the set at Comic-Con you'll get an exclusive limited edition Bond 50th Anniversary t-shirt!  You can't beat that with an Aston Martin! Wonder why I mentioned Aston Martin WELL if your in San Diego from July 11 – 15, 2012 you'll get to sit your tush in one of the famous vehicles featured in past Bond 007 Films.  Each day will have a new vehicle as well as props from the Bond archives from all 50 years of the iconic franchise!  Make sure you visit booth #3528 daily so that you are able to take a photo with the vehicle (of the day) and have it uploaded instantly to your social media profile with RFID technology!
I wonder which of the iconic cars will be in attendance?  They could be anything from an Aston Martin to Jaguar (see list of vehicles with movies).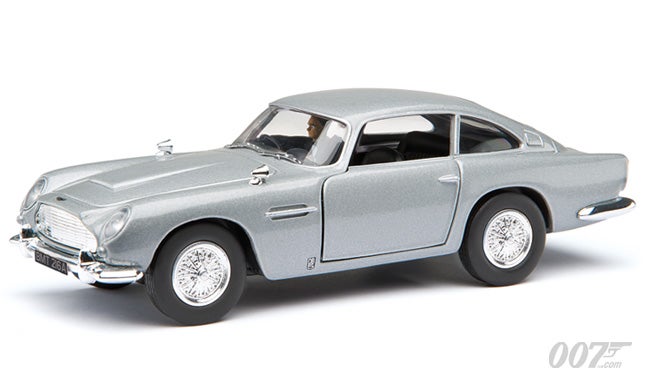 BOND 50 features all 22 classic films on Blu-ray neatly packaged into one cool, sleek collectable box-set. The collection marks the debut of nine James Bond films previously unavailable in high definition Blu-ray and comes with a dossier of more than 122 hours of bonus features.
MGM and Twentieth Century Fox Home Entertainment Comic-Con International at the San Diego Convention Center