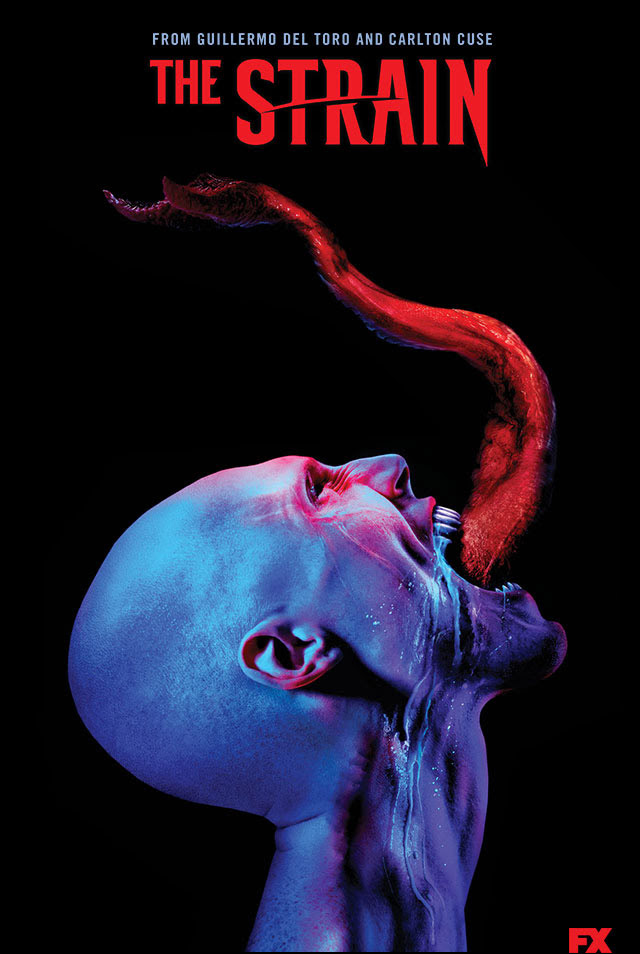 If you haven't been watching Guillermo Del Toro and Carlton Cuse horror series The Strain you've missed out on one of the best series on TV. You can watch either streaming on Hulu or grab a disc/blu ray at local retailers.
I found this 'vampire' series fascinating because it sort of fits with my belief that vampires are scary as F! I mean I love the idea of being young forever but I've never thought they'd be beautiful and the idea of bringing blood is soo gross. I mean I've never seen a comic book or movie where people talk about rather vampires could get STDs or AIDS especially when they were humans.
The Strain handles the idea that humans would no longer be at the top of the food chain in a scary way. I mean who would really believe that Vampires would exist and that they were killing people. I mean the average person would not believe 'their own lying' eyes if they saw an attack or would run screaming (I know I would run like a scalded cat).
If the Master offered to turn you (a higher Vamp) would you say yes? Or would you be team human fighting against the scourge?
Seasons 1-2 Now Streaming Only On Hulu
Season 3 Premieres on FX – Sunday, August 28 at 10 PM ET/PT
When a virus turns New York City into a breeding
ground for vampirism, a group of citizens fights to
save humanity from the mysterious infection.
  Connect With Us