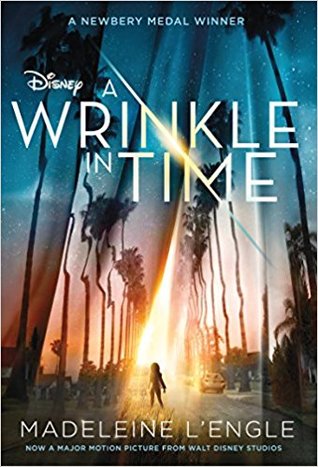 This film is made for kids, is about kids and will excite them very much as they take the helm and save the universe. As an adult watching I didn't have the connection I wanted until the kids 'took charge'. Mrs. Which (Oprah Winfrey) is the all knowing celestial being with two sidekicks Mrs. Whatsit (Reese Witherspoon) and Mrs. Who (Mindy Kaling) who were the 'adult interpreters' that were the glue to explain the 'why' of 'It' aka the evil force called "the Black Thing" out to steal the positive life force of the universe and a little kidnapping.
Happily the film's teen hero Meg Murry (Storm Reid) grew as the film progressed as she worked through her issues with the help of her little brother Charles Wallace (Deric McCabe) and Calvin (Levi Miller) are the trio stepping stones that allows Meg to finally accept herself and truly travel using the tesseract. They kept the action moving as they searched for Meg & Charles' father (Chris Pine) while her long suffering mother (Gugu Mbatha-Raw) is at home in the dark (classic teen hero movies rule).
I enjoyed the film because (unlike some) I am not comparing it to Black Panther but instead it comes to mind a classic Disney film that has a deliberate pace as if it's a tree with numerous branches welcoming the viewer to climb. It had little moments that sparks imagination from the sentient flowers, to Meg standing out by wearing her hair in natural curls, my heart broke when she was in the principals office and soared when she became the warrior the trio of mysterious women kept telling her was within. Really all the kids learned about themselves and their strengths/weaknesses in every world and it wasn't shouted instead it was whispered in your ear.
I enjoyed the film and hope every parent who brings a child uses it as a jumping point to talk about respecting people who are different, to not be a bully and take your anger/misery out on others, that being smart is cool and really to embrace whatever you are good at.
It's a film of empathy, imagination and the magic of science …. Ava made a film that makes you feel immersed in another world of magic and what makes a family. BTW it's love ….
About Author