I'm beyond excited that the geek fun is coming with VR, Games, Tech, Panels, Swag and more for San Diego Comic Con! As technology changes how we 'play' it is logical for the expansion from past years! I always try to check out the VR/Gaming at SDCC since it's always cutting edge 'next big thing' for consumers and I know I won't be disappointed!  FutureTechLive@ COMIC-CON is taking over the Omni and is bringing Star Wars, Deadpool 2, Ready Player One, Blizzard's Overwatch and so much more to immerse you in new and exciting ways!    
AI & Robotics Innovation Fair, Space Zone, and Coinfest/Blockchain Added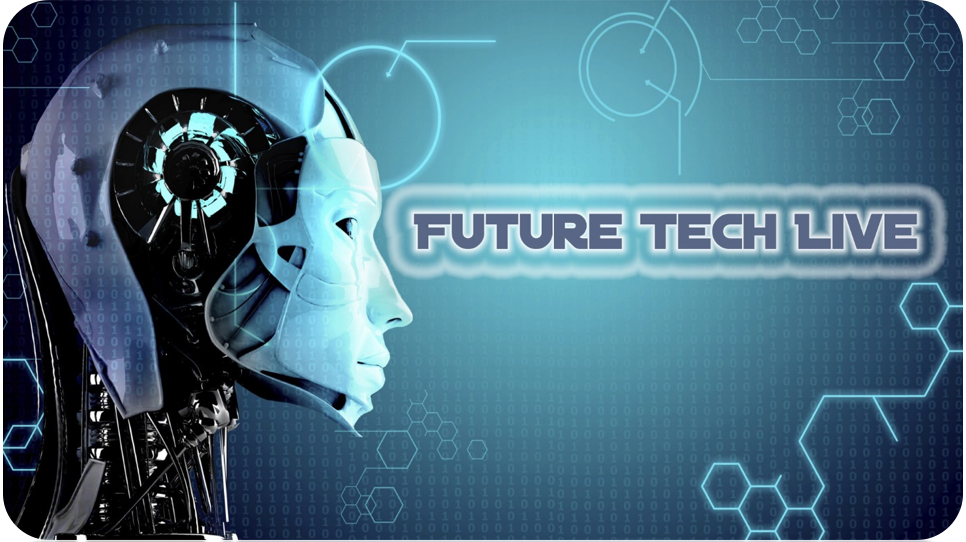 Debuting Comic-Con's first-ever Hackathon!
Virtual Reality / Augmented Reality / Mixed Reality 
STAR WARS: JEDI CHALLENGES – from Lenovo – smartphone powered augmented reality Star Wars experience, enabling lightsaber battles.
READY PLAYER ONE – from Warner Bros. – 5,000 square feet of immersive experiences and pop culture iconography.
DEADPOOL AR – from 7-Eleven – an AR activation based on the snarkiest Marvel Comics superhero and Fox movies rolled out by 7-Eleven Digital.
GHOSTBUSTERS AR – from Sony / 433 Games – remember Pokemon Go?  Soon people will be able to hunt virtual ghosts via their smartphone.
OVERWATCH AR – from Blizzard – from the gaming giant behind this mega-game, now you can virtually jump into the game.
APE-X – from Starbreeze and Luckyhammers – Fight for your freedom atop a towering building while battling bots high above city streets in this location-based VR experience.
HOLOGATE – multi-player location-based VR experience providing exhilarating adventures in which multiple people fight robots, dragons and zombies, throw virtual snow balls or bond together and try to escape a sinking submarine.
TAKE PAUSE  – VR-based toolkit that helps teens improve focus and resilience by making mindfulness accessible and engaging using virtual reality.
STIMULI VR – Stimuli glasses replace big, bulky VR headsets to make VR more accessible.  Get ready to nab some being given away.
WAREPLAI  – uses AR to make clothing into an interactive gaming experience, with the goal  to pioneer experiences to bring people together using our blended reality platform which successfully blends the virtual world, the real world, and physical items through any device.
e360TV – making videos bleeding edge
Gaming / eSports
ARCHANGEL: HELLFIRE – from Skydance Interactive – an action-packed multiplayer mech game, and a successor to the award-winning story-driven VR shooter Archangel.  From a war torn cityscape to a snowy mountain terrain, mechs can battle it out in free-roaming warfare in open combat environments.
WAX – from the founders of OPSkins, the world's leading marketplace for online video games assets, WAX is a decentralized platform that enables anyone to operate a fully functioning marketplace among the 400+ million online players who already collect, buy and sell in-game items.
ROBOT CACHE – the gaming industry's first-ever decentralized video game distribution platform, dramatically reducing the fees publishers pay and for the first time, allowing gamers to resell their digital PC video games.
ULTRA – a new game publishing platform, bringing the blockchain revolution to the gaming industry and creating a fair ecosystem for the future of games distribution.
TEAM LIQUID – one of the most influential and dominant teams in eSports; it includes some of the winningest players ever. Their eSports wiki, Liquipedia, has grown to become one of the most useful, most detailed, and most up to date wikis in all of gaming.  Team members will be on hand to interact and sign autographs.
A.I. Innovation / Robotics
OZOBOT – makes award-winning coding robots for the next generators of creators… preparing kids for a future where they'll collaborate with robots every day.
HORIZON HOVER – founded by former NFL player Thomas ("TJ") Wright, Horizon is developing autonomous hovercraft and heavy lift drones for businesses and consumers; TJ will be on hand for show-and-tell.
#AISHOWBIZ ROUNDTABLE – thought leaders in artificial intelligence, machine learning, robotics, and entertainment from around the world are converging to share their ideas and interact.
Coinfest / Blockchain  
CONSENSYS  – Ethereum founder Joseph Lubin launched ConsenSys as a software foundry to develop decentralized software services and applications that operate on the Ethereum blockchain.
CELLARIUS  – a collaborative transmedia universe integrated with blockchain technology that hopes to span every conceivable artistic medium — film, fiction, animation, music, games — with user-generated content that collectively tells the story of humanity's ceaseless quest to push the limits of technology.
BLOCKCHAINBTM – this company is rolling out Bitcoin ATM (i.e., "BTM") machines across the country, with nearly a dozen already deployed in So. California.
NEWAFRICARADIO.NET – a 24/7 internet radio channel that covers what is going on in cryptocurrency and blockchain across the continent of Africa.
Space Zone
THE LIGHT IN THE VOID – From GRAMMY-nominated composer Austin Wintory (Journey, Abzu, Assasin's Creed Syndicate) and 3-time EMMY-nominated writer-director Anthony Lund (Through the Wormhole with Morgan Freeman, National Geographic's Breakthrough) comes a compelling narrative-driven symphonic theater piece that combines real, modern science with the universal question of how we must confront the unknown.  A Light in the Void tells a classic hero's journey.  Along her path, she'll tangle with an unforgettable cast of unique characters, all portrayed by legendary actor Troy Baker (The Last of Us, Bioshock Infinite, Shadow of Mordor). Celebrated scientists Carolyn Porco (NASA, Cassini), Maria Spirapulu (Large Hadron Collider, Caltech) and Alice Roberts (Univ. Birmingham, BBC) will present the antidote. We also spotlight A Light in the Void in some our panels.
SPHERES: SONGS OF SPACETIME – a three-part VR series that lets viewers explore the depths of Space in VR, which sold in a blockbuster deal at this past year's Sundance Film Festival.
SPACE ODYSSEY – a PC game, VR series, and on-location attraction in development which enables exploration and colonization in deep space.
Educational
FLEET SCIENCE CENTER – The acclaimed San Diego institution is bringing fun its celebrated "Two Scientists Walk into a Bar" experience — which means dozens of the best and brightest of the area scientists and innovators will be on hand to answers attendee's questions!
UCSD – THE CULTURAL HERITAGE ENGINEERING INITATIVE (CHAI) / CENTER FOR ASTROPHYSICS & SPACE SCIENCE (CASS) / ARTHUR C. CLARKE CENTER FOR HUMAN IMAGINATION – includes 3D video wall with augmented reality for experiencing archeological sites
Art 
ROB PRIOR – the official artist of Star Wars & Game of Thrones will be painting live on-site.
VR ART – digital art in an immersive setting.
Diversity 
ESA LOUNGE Presented by RED BULL – We Are exhibit – Entertainment Software Association (ESA) Foundation and Red Bull Media House will showcase We Are, an educational photography exhibit, in the Diversity in Gaming and Tech Lounge. The exhibit shines a light on incredibly talented women contributing to the gaming community
HACKATHON 
FutureTechLive! & FanHacks League is producing the first-ever Comic-Con Fan Engagement Hackathon.  Participants will work on prototyping mobile device apps.  This includes:
Gaming Challenge – presented by Ultra
Blockchain Challenge – presented by Consensys
Prizes and Goodies provided by:
Red Bull
Halo
Team Liquid
7-Eleven / Deadpool 2
The Void 
iFLY 
Omni Hotels
Punch Bowl Social 
For additional information and registration for the Hackathon: https://www.eventbrite.com/e/comic-con-hackathon-2018-tickets-47750687592
Giveaways and Swag
This year will feature some terrific swag. Giveaways include:
Deadpool 2 limited edition FUNCO Pops and Trolli Gummy Baby Hands, courtesy of 7-Eleven
Overwatch limited edition pins from Blizzard
Star Wars: Jedi Challenges swag from Lenovo
eSports swag from champions Team Liquid
Surprise giveaways throughout the event
PANELS
FutureTechLive! is also curating dynamic panels with industry leaders and pacesetters.
These are:
The Science of Cool
Thursday, 7/19/18, 5:00p.m. – 6:00p.m. |  Venue: 5AB in San Diego Convention Center
An all-star panel of scientists and creators discuss how the rise of immersive technologies, robotics, rocketry, AI and have made science cool again and continue to bring us closer to solving some of the greatest challenges and mysteries we face.
Moderator: Dr. Erik Viirre, M.D., Ph.D – UCSD Departments of Neurosciences; Co-Director, Arthur C. Clark Center for Human Imagination at UCSD;  Qualcomm XPrize.
Dr. Brian Keating – USCD Astrophysics professor; Director, Center for Astrophysics & Space Sciences; Co-Director, Arthur C. Clarke Center for Human Imagination at UCSD;  author, "Losing the Nobel Prize: A Story of Cosmology, Ambition, and the Perils of Science's Highest Honor."
Xabi Uribe-Etxebarria – Founder & CEO, SHERPA
Kim Salzer – CMO, OZOBOT
Katie Kelly, Head of Engagement – AltSpaceVR, MICROSOFT
Sinclair Fleming, Lead Engineer – STARBREEZE STUDIOS
Thomas "TJ" Wright, CEO – HORIZON HOVER (and former NLF player)
Going Crypto: How Digital Coin Technology Is Changing How We Live Our Lives
Thursday, 7/19/18, 6:00p.m. – 7:00p.m. | Venue: 5AB in San Diego Convention Center
Bitcoin, Ethereum, Ripple, Dash, LiteCoin…  Crypto Currency or Digital Currency or Digital Coin or Blockchain or whatever you want to call it is arguably the most talked-about topic in the ether right now.  Beyond the speculation of altcoins, tokens, and ICOs, at the heart of it all is an innovative tracking technology that is now also impacting gaming, entertainment, animation, video, and everyday life.  Come find out what is coming down the pike in the world of crypto!
Moderator:  Anthony Appollo – CELLARIUS / CONSENSYS
Jonny Peters – CEO, GAZE COIN / DREAM FRAMES (film tokenization)
Mike Dunn – CTO, ULTRA (Blockchain based games publishing platform)
Patrick Dees – President, FAN CONTROLLED FOOTBALL LEAGUE / FAN TOKEN
Brian Mac Mahon – CEO, EXPERT DOJO (Crypto Advisor)
Evo Heyning – Strategic Development, FLUID BLOCKCHAIN ACCELERATOR
Timothy "TimTayshun" Curry – Co-Founder & Blockchain Educator, BLOCKCHAINBTM (Bitcoin ATMs) and NewAfricaRadio.net / Regional Organizer, Coinfest
To Infinity & Beyond: Our Dreams for the Future Take Flight
Friday, 7/20/18 4:00p.m. – 5:00p.m. | Venue: 23ABC in San Diego Convention Center
For generations – from Copernicus to Jules Verne to Elon Musk — visionaries have offered their dreams of the future, and in doing so inspired mind-blowing innovation.  An all-star panel of creators and innovators discuss their greatest influences and what they envision for our future.
Eliza McNitt – Director, Spheres VR Experience, Oculus/Intel
Dr. Carolyn Porco – Imaging Lead, NASA, Cassini Project – Star Talk All-Star
Kiki Wolfkill – Kiki Wolfkill – Studio Head, HALO Transmedia and Entertainment / 343 INDUSTRIES / MICROSOFT
Cliff Plumer – CEO, The Void (Star Wars: Secrets of the Empire and other experiences)
Austin Wintory & Tony Lund – Co-Creators, A Light in the Void
Jordan Vogt-Roberts – Director, Kong: Skull Island and the upcoming Metal Gear Solid
Hollywood & Emerging Tech — The Next Level of Entertainment
Saturday, 7/21/18, 3:30p.m. – 4:30p.m. | Venue: 24ABC in San Diego Convention Center
A diverse panel explores where Hollywood and technology are headed in 2018 and beyond.  Celebrates the intersection of entertainment and VR, AR, XR and other cool technologies making the world a more exciting place.
Moderator:  Anastasia Staten – Executive Director, ESA FOUNDATION
Chris Young – SVP, Entertainment Lab, NICKELODEON
Ted Schilowitz – Futurist, PARAMOUNT STUDIOS
Arvel Chappel III – Manager Emerging Technology, WARNER BROS.
Nick Eisele – Associate Producer, Games & Virtual Reality, NBC UNIVERSAL
Joanna Popper – Global Head of Virtual Reality, HP
Tareng Sethia – VP Product Management –Digital, 7-11 / DEADPOOL 2
Mark Harwood – Senior Producer, STARBREEZE STUDIOS
Gaming + Blockchain = A New Way for Gamers to Win Big!
Saturday, 7/21/18, 5:30p.m. – 6:30p.m. | Venue: Room 5AB in San Diego Convention Center
Blockchain is rapidly changing the way that both developers and players interact with video games and esports.  Learn how gaming gurus are pioneering new types of games and business models with this disruptive technology. And how gamers are making out big time owning and trading digital assets from games.  Hear from the vanguard.
Moderator: David Bloom, Gaming Journalist
William Quigley – CEO, WAX
Lee Jacobson – CEO, ROBOT CACHE
Tony Shen –  Product Lead, DECENTRALAND
Enter the Fun Zone – New Immersive Arcades and eSports Stadiums
Sunday, 7/22/18, 11:00a.m. – 12:00p.m. | Venue: 29AB in San Diego Convention Center
Dynamic and immersive virtual reality arcades are springing up around the world, as are eSports stadiums and studios.  Location-based entertainment is evolving, and these panelists are leading the way.
Moderator: Mark Murphy – Co-Founder, Future Tech Live! & Space Media Ventures
Gregg Katano – VP of U.S. Operations, HOLOGATE
Sinclair Fleming – Lead Engineer, STARBREEZE STUDIOS
Guy Constantine – VP, Global Interactive Marketing, SKYDANCE
Team Liquid
Blizzard
Making it As a Pro in Gaming and eSports
Sunday, 7/22/18, 1:00p.m. – 2:00p.m. | Venue: 24ABC in San Diego Convention Center
What does it take to become a Pro Gamer – traveling the world and winning big at gaming and eSports competitions?  How about a game designer? A programmer? This panel will give you the insights and inspiration to make your mark and even your livelihood in the world of gaming and eSports.
Moderator: Anastasia Staten – Executive Director, ESA FOUNDATION
Trey Smith – TEAM LIQUID – League of Legends
TEAM LIQUID  competitors
Winter – TEMPO STORM – Fortnite
Sicairos – TEMPO STORM – Fortnite
Overwatch League players (2)
Diversity in Tech and Gaming – An Evolving Conversation
Sunday, 7/22/18, 2:00p.m. – 3:00p.m. | Venue: 24ABC in San Diego Convention Center
Inclusion and equality is a hot topic everywhere, and that includes the Tech and Gaming worlds. These sectors are making major inroads, and these panelists are part of the vanguard leading the way.
Moderator – Anastasia Staten – Executive Producer, ESA FOUNDATION
Kiki Wolfkill – Studio Head, HALO Transmedia and Entertainment / 343 INDUSTRIES / MICROSOFT
Joanna Popper – Global Head of Virtual Reality for Location-Based Entertainment, HP
Katie Kelly – Head of Engagement, AltspaceVR, MICROSOFT
Eliza McNitt – Filmmaker / Director of SPHERES
Lori H. Schwartz – Governor Interactive Media, ACADEMY OF TELEVISION ARTS & SCIENCES
Shirin Laor-Raz Salemnia – Founder, WHIZGIRLS ACADEMY / CEO, PLAYWERKS / Faculty, USC
Dianna Cowern – "PHYSICS GIRL" internet sensation
Special category events within FUTURETECHLIVE! @ COMIC-CON include:
#AISHOWBIZ ROUNDTABLE – Wednesday, July 18  (Invite only)
Thought leaders in artificial intelligence, machine learning, robotics, and entertainment from around the world gather to interact and exchange ideas.
MEDIA PREVIEW – Wednesday, July 18 at 3:00 – 6:00 p.m.  (Media only)
Allows for media, bloggers and influencers a first experience of the event. Comic-Con passes are not required for this session.
DEVELOPERS/GAMERS PREVIEW – Wednesday, July 18 at 6:00 – 9:00 p.m. (Developers & Gamers)
This exclusive session allows for developers, designers, gamers, and other industry folks to get a sneak peek of the event.  COMIC-CON passes are not required for this session.
VIP RECEPTION – Saturday, July 21 at 9:00 p.m.+  (Invite only)
Regular days and hours are: Thursday, Friday, Saturday (July 19 – 21) 9:30 a.m. – 7 p.m. and Sunday (July 22) 9:30 a.m. – 5 p.m.   
The event is in the Grand Ballroom of the Omni San Diego Hotel at 675 L Street, which directly faces the city's Convention Center, home of San Diego International Comic-Con International, and is next to Petco Park stadium.
For more information about FUTURETECHLIVE! @ COMIC-CON visit www.futuretechlive.com
#futuretechlive