Give your tech geek the gift of digital comics with Marvel Unlimited.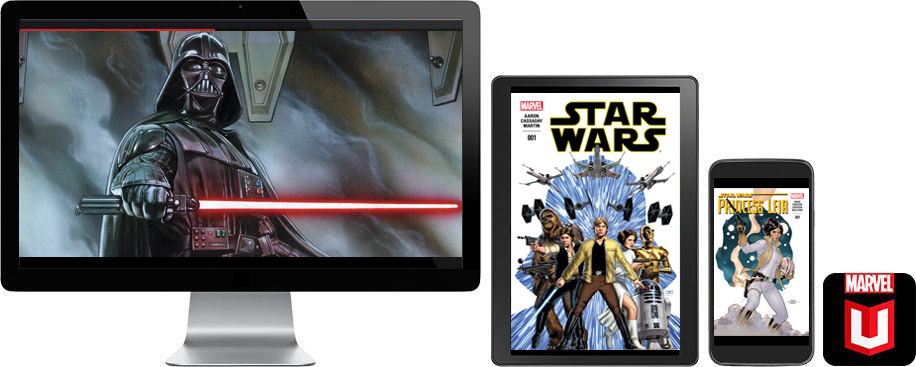 If you sign up you get the first month free of Marvel Unlimited (Marvel U) and included in the catalog of 17,000 digital comics are Star Wars <this is the geek gift you are looking for>. This offer is for new and returning subscribers to the site with all of their favorite Marvel Super Heroes!
You can access this limited time offer with the promo code FORCE at the Marvel Unlimited Checkout. Fans can access Marvel Unlimited on the web and app on iPhone®, iPad® and Android™ devices. If you or the lucky gift subscriber is new to the Star Wars and/or Marvel Universe comic book collection they can access the DISCOVER section. It's a simple way to search by favorite storylines, characters or creators.
All those interested in joining the Rebels or the Empire after seeing Star Wars the Force Awakens can start with Star Wars #1 by Jason Aaron and John Cassaday.
Follow Marvel on Facebook at www.facebook.com/marvel join in the conversation on Twitter with #Marvel and for all things Marvel, please visit marvel.com.