Anime Expo 2018 Attack on Titan S3
World Premiere with Yuki Kaji & Bryce Papenbook (Eren's Voice Actors)!
If you were on the fence about Anime Expo 2018 get your behind off the couch and buy your tickets cause Attack on Titan S3 is COMING!!!! The new season is premier in Japan on July 22nd BUT AX2018 fans get to see the premier right here in Los Angeles!  Yuki Kaji (My Hero Academia) and Bryce Papenbrook (Sword Art Online) will chat about about working on Attack on Titan with the exclusive Funimation Panel. Details are still being announced but the panel will be Sunday, July 8th, they will signing autographs and (hopefully) a few photos with fans!
Event Details
Date: Sunday, July 8
Time: 11:30 AM – 1:30 PM
Room: LACC\Main Event (Hall B)
For information about lining up and room entry, please see the Program Room Policies
About Yuki Kaji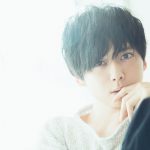 Yuki Kaji is a very popular and accomplished voice actor in anime! He is recognized as the voice of Eren Jaeger in Attack on Titan, Meliodas in The Seven Deadly Sins, Todoroki in My Hero Academia, and Clemont in Pokémon XY!
About Bryce Papenbrook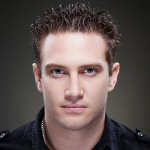 Bryce Papenbrook has been a professional voice over artist since the age of eight. He was introduced to the voice acting scene by his father, Bob Papenbrook, and has continued the trade in his footsteps. Bryce has performed in numerous video games, cartoons, and television shows. Some recent roles include Eren in Attack on Titan & Attack on Titan Jr High, Kirito in Sword Art Online & Sword Art Online II, Rin Okumura in Blue Exorcist, Shirou Emiya in Fate/Stay Night: Unlimited Blade Works, and many more.
---
Anime Expo 2018  will run from July 5 through July 8 at the Los Angeles Convention Center, with Pre-Show Night on July 4, 2018.