I recently went to Phoenix, AZ and got to enjoy a few shops in the art district and it got me thinking about the Made in America Pledge I saw on ABC World News with (my FAVORITE nighttime newscaster Diane Sawyer) and on Good Morning America (who I love to watch over coffee in the AM).  It got me to thinking how can I buy in America and satisfy my quirky style/taste??? Well  I checked out the shops and fell in love with the creative folks of Roosevelt Row.  They have a super fun event called First Fridays where people can stroll around the neighborhood and they have tons of food trucks.  It's a great way for young people to get used to buying art that's affordable.
So if your looking for holiday gifts check out the creative folks in Phoenix.  The items are handmade so they are one of a kind but if you want to order something check out their facebook pages or call them directly!
So check out the video of trip.  I have to say that I really enjoyed the city and the people they were very friendly.
Made Art Boutique had my FAVORITE item it's a collection of robots made by a local man.  For the Christmas season he made robot winestoppers as well as super cool fridge magnets.  So if your a bit of a geek (like me) make sure you give her a call to order one for your science fiction fan boy or girl.  THEY will love you for the gift!!!
'ABC World News' and Diane Sawyer Want to Hear From You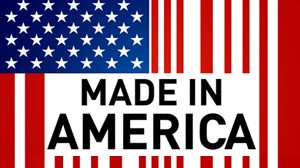 In the global trade battle, you cast a vote every time you open your wallet. The decision? Whether you spend your money on products made in America or overseas. … continued